Roundabouts Improve Safety and Solve Complex Traffic Issues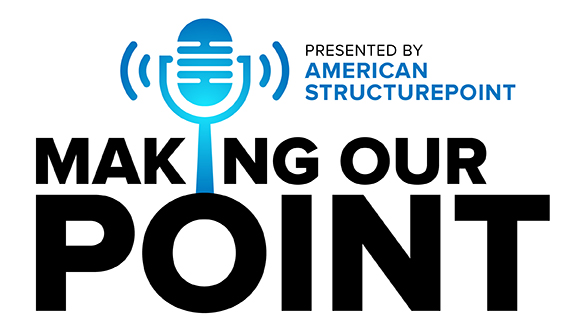 Corporate, Architecture + Interiors, Engineering + Infrastructure, Federal, Investigative, IT Solutions, Planning + Economic Development
Jun 07, 2022
Indianapolis, IND — In the first in a series of podcasts, American Structurepoint experts reveal key safety facts and statistics about roundabouts and how roundabouts designed by American Structurepoint help solve complex transportation issues across the nation.
American Structurepoint Vice President and Partner Mike McBride, a nationally recognized roundabout expert, shares these important roundabout statistics in the podcast:
•Roundabouts, when compared to intersections with traffic signals, result in an 80% reduction in injury accidents
•Roundabouts reduce the total number of accidents by 40% when compared to intersections with traffic signals
•Roundabouts result in a 75% reduction in pedestrian crashes and a 90% reduction in incapacitating and fatal crashes
•Roundabouts are environmentally friendly. When replacing an intersection with traffic signals, roundabouts result in a 28% reduction in carbon monoxide and up to a 40% reduction in hydrocarbon.
To learn more about how roundabouts improve safety and increase traffic capacity, please listen to the American Structurepoint Making Our Point podcast. You can access the podcast at https://structurepoint.buzzsprout.com, under the "Company" tab on structurepoint.com, or on any of your favorite podcast streaming platforms such as Apple Podcasts, Spotify, Google Podcasts, Amazon Music, Stitcher and more.
About American Structurepoint
American Structurepoint, headquartered in Indianapolis, Indiana, is a national architecture and engineering consulting firm. We define the standard of excellence for people across the world who want help building and bettering their community. American Structurepoint professionals work in 16 design centers in Florida, Illinois, Indiana, Kentucky, Ohio, Tennessee and Texas. Engineering News-Record (ENR) has consistently listed the company as a Top 200 Design Firm. The firm achieved its highest ranking ever on the 2022 list, rising to No. 134. After more than 55 years of steady growth, American Structurepoint offers complete consulting and comprehensive design services to improve the quality of life for our people and our communities. For more information, visit www.structurepoint.com.