Project Spotlight: Transform 66 Outside the Beltway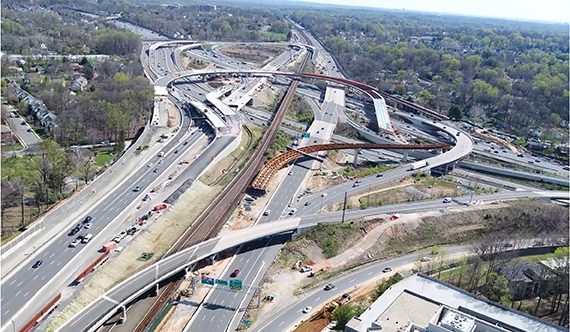 Engineering + Infrastructure
May 02, 2022
American Structurepoint is the lead designer for Segment 3, which begins just west of Jermantown Road and runs east to the Capital Beltway of I-495. This segment includes approximately 7 miles of roadway reconstruction, 23 bridges, and 3 interchange modifications.
As part of the project, two express lanes will be added in each direction along with the use of dynamic tolling, meaning the price of the toll changes according to the demand and volume of traffic. This is one of only a few projects in the U.S. where dynamic tolling is being implemented to help maintain an average vehicle speed of 55 mph in the express lanes when the general purpose lanes are congested.
More than 30 employees in our Indiana, Ohio, and Texas design centers contributed to this project. The new express lanes will open to the public in December 2022.
American Structurepoint improves the quality of life for the communities we serve. We are grateful for the opportunity to transform this corridor to move traffic quickly and efficiently.