What You Need to Know to Pursue an Environmental Services Career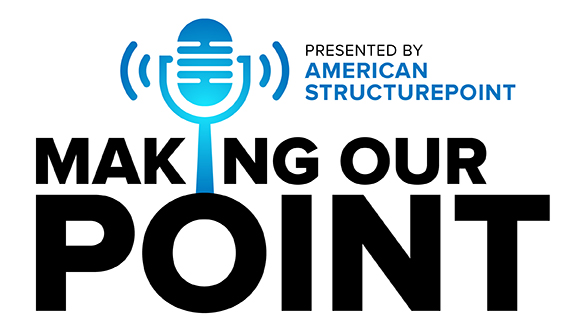 Corporate, Engineering + Infrastructure
Apr 27, 2023
The latest episode of American Structurepoint's Making Our Point podcast explores environmental services as a career choice. Bri Hope, American Structurepoint environmental services practice leader, shares examples of projects environmental scientists often tackle. She is joined by Environmental Project Managers Sarah Everhart and Josh Iddings. Executive Vice President Steve Davidson hosts the podcast.
At American Structurepoint, the environmental team plays a significant role in obtaining environmental clearances and permits for transportation projects. Any time federal funding is used for a project, an analysis must occur to determine if any construction activity will significantly impact the surrounding environment. This includes documenting waterways and wetlands, native species, and determining if any protected wildlife lives in the area. The team also assists clients with obtaining environmental permits needed for projects and helps clients with drainage improvement projects, noise studies, groundwater studies, public engagement, and more.
To learn more about environmental services and to find out if this career is right for you, listen to the podcast episode entitled "What You Need To Know About Environmental Services." You can find the podcast at https://structurepoint.buzzsprout.com/, under the "Company" tab on structurepoint.com, or on any of your favorite podcast streaming platforms such as Apple Podcasts, Spotify, Google Podcasts, Amazon Music, Stitcher, and more. And if you are interested in joining the American Structurepoint team, please visit the careers section of our website!
About American Structurepoint
American Structurepoint is a national architecture and engineering consulting firm headquartered in Indianapolis, Indiana. We define the standard of excellence for people across the world who want help building and bettering their community. American Structurepoint professionals work in 16 Florida, Illinois, Indiana, Kentucky, Ohio, Tennessee, and Texas design centers. Engineering News-Record (ENR) has consistently listed the company as a Top 200 Design Firm. After more than 56 years of steady growth, American Structurepoint offers complete consulting and comprehensive design services to improve the quality of life for our people and our communities. For more information, visit www.structurepoint.com.