Rick Conner Achieves ASCE Fellow Distinction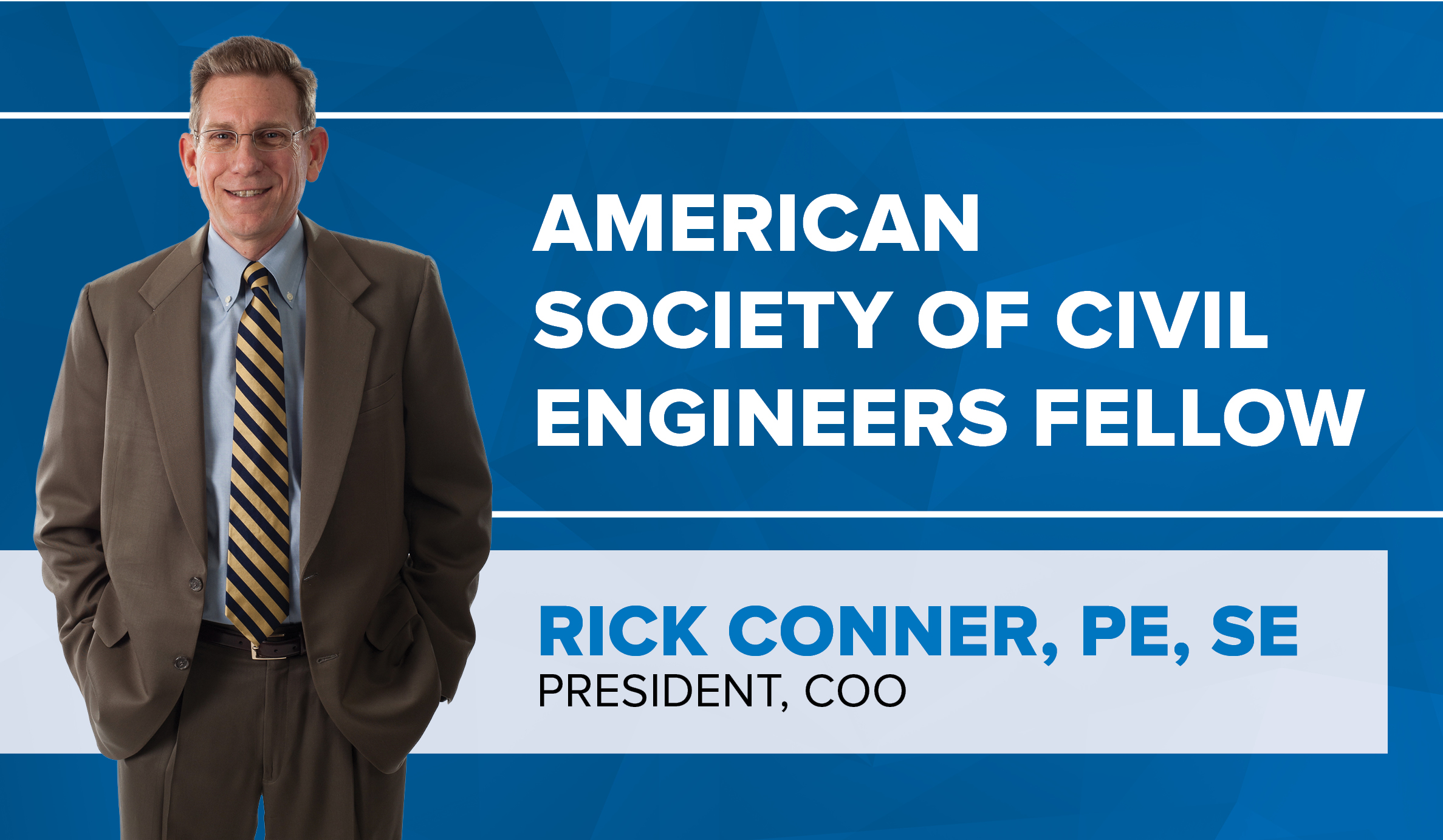 Sep 01, 2020
American Structurepoint President and Chief Operating Officer Rick Conner, PE, SE, has achieved a career distinction by being named an American Society of Civil Engineers (ASCE) Fellow. Just 3 percent of ASCE members hold this prestigious honor; members elected to Fellow status have made celebrated contributions to the industry and developed creative solutions that have enhanced lives.
For over 40 years, Conner has contributed to the civil engineering field through his leadership and vision in building one of the Midwest's pre-eminent engineering consulting firms and through his project work to design buildings, bridges, and roadways. Since taking the reigns as the president, majority owner, and chief operating officer of American Structurepoint in 1990, Conner has grown the engineering consulting firm from $3 million in annual revenue and fewer than 50 employees to an average of $100 million and 500 employees across 11 disciplines and still growing.
"I share this great honor with our entire company." - Rick Conner
Under Conner's leadership, the company has won over 150 design awards, been consistently recognized as a Top 500 Design Firm by Engineering News-Record, and named the 2018 Midwest Design Firm of the Year by ENR Midwest.
"I am thrilled to be recognized as an ASCE Fellow; however, no one achieves such an honor single-handedly," Conner said. "American Structurepoint has become what it is today because of our people who go full throttle to deliver excellence for our clients and our communities. I share this with our entire company."
About American Structurepoint

American Structurepoint began business in Indianapolis in 1966 and has since grown into a respected multidiscipline consulting firm recognized for its experienced professionals, quality work and customer service. Engineering News-Record (ENR) has consistently listed the company as a Top 500 Design firm, and 2018, American Structurepoint was named Design Firm of the Year by ENR Midwest. After nearly 54 years of steady growth and with a staff of over 500 experienced professionals, American Structurepoint offers complete consulting and comprehensive design services.