Project Spotlight: Allison Transmission Innovation Center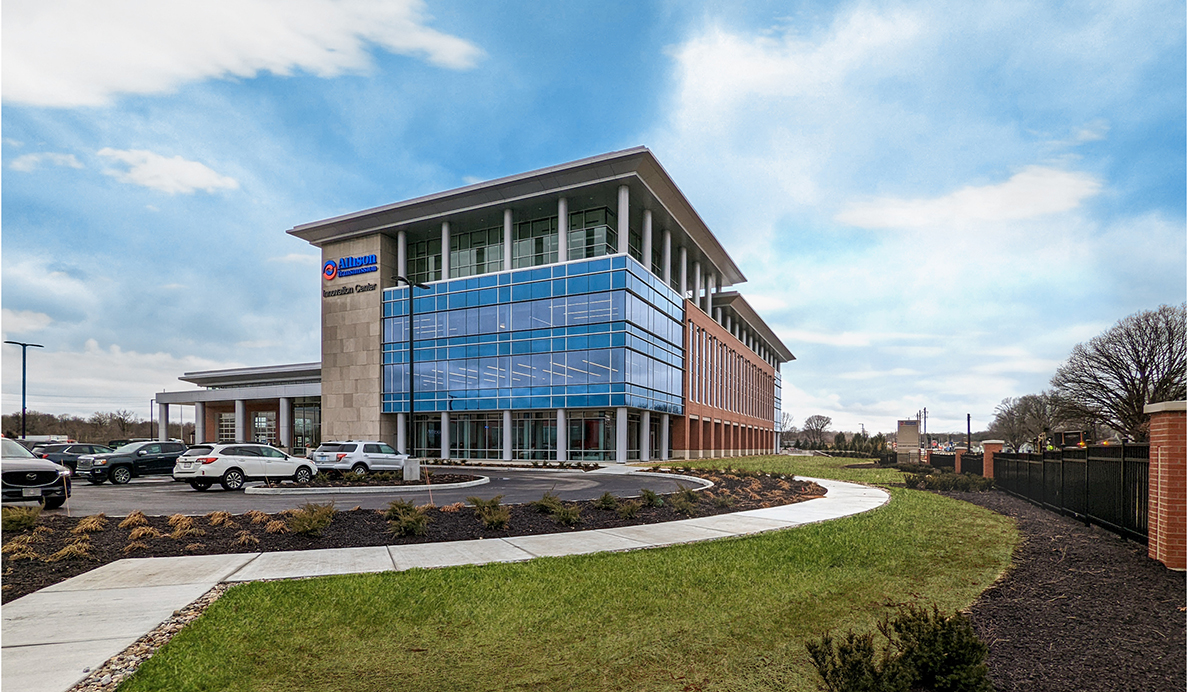 Corporate, Architecture + Interiors, Engineering + Infrastructure
Apr 22, 2022
Allison Transmission is a leading designer and manufacturer of conventional, electric hybrid, and fully electric vehicle propulsion solutions, and the largest global manufacturer of medium- and heavy-duty fully automatic transmissions. American Structurepoint designed the facility to consolidate engineering teams from multiple locations as they develop the next generation of commercial vehicle propulsion technology to support Allison's mission of Improving the Way the World Works.
The facility includes contemporary design concepts, including unique collaboration areas, natural lighting, a visitor's experience center, and a vehicle display area showcasing Allison's latest innovations.
Our design team chose interior design components to promote innovation and collaboration for developing conventional and fully electric vehicle technology to meet the evolving needs of the markets Allison serves. Bold Allison red and blue elements occur in key spaces to reinforce company identity throughout the building.
The center incorporates Hoosier essence through materials and design from the surrounding campus and the nearby Indianapolis Motor Speedway. To reinforce the community-campus feel, the center includes an employee café with an outdoor plaza area and a fourth-floor outdoor terrace offering a great view of downtown Speedway.
The American Structurepoint design team provided architecture, interior design, civil and structural engineering, landscape architecture, traffic engineering services, and land surveying.
American Structurepoint improves the quality of life for the communities we serve. We are grateful for the opportunity to advance Allison Transmission's goals by designing this outstanding facility.