Groundbreaking for New Building at Northside Pediatrics Set for Friday, April 5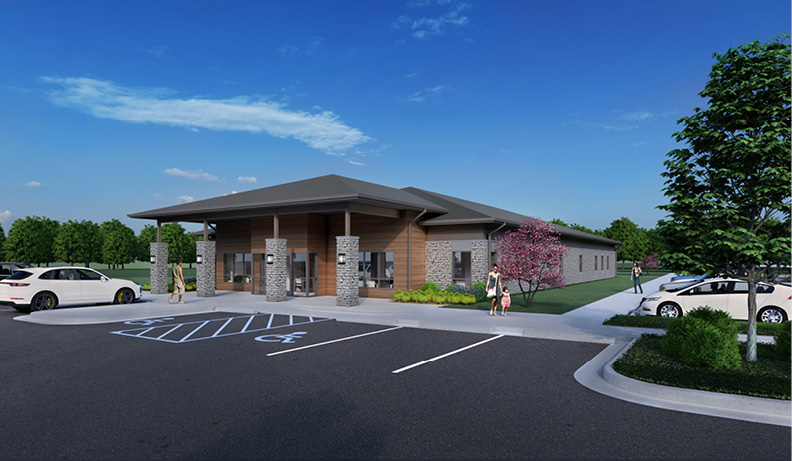 Corporate, Architecture + Interiors
Apr 05, 2019
Northside Pediatrics invites the public to attend a groundbreaking for their new building at 4225 Vickers Drive in Columbus on Friday, April 5, at 4:30 p.m.
American Structurepoint is providing architecture, civil engineering, and structural engineering services for a new state-of-the art, 1-story, 8,000-sft medical building. Driftwood Builders of Columbus is the project's general contractor. The new facility should be ready for patients by the end of 2019.
Northside Pediatrics has served the Columbus community since 1972 and offers patients five board-certified pediatricians, all of whom completed pediatric residency training programs to become specialists in the care of children and teenagers.
About American Structurepoint
American Structurepoint began business in Indianapolis in 1966 and has since grown into a respected multidiscipline consulting firm recognized for its experienced professionals, quality work and customer service. American Structurepoint also has been named the fifth-largest Indianapolis architecture firm by Architectural Record magazine and among the Top 300 Architectural Firms in the nation.
In 2018, the Indianapolis Business Journal named American Structurepoint the fifth-largest architecture firm in the region. American Structurepoint's architects have delivered distinctive and sustainable structures for clients across a wide spectrum of building types and market sectors. Our architecture practice offers a comprehensive set of services including programming and concept design, architecture, interior design, visualization, animation and graphic design.