American Structurepoint Provides Structural Engineering Services for Westfield Public Library and Trustee Office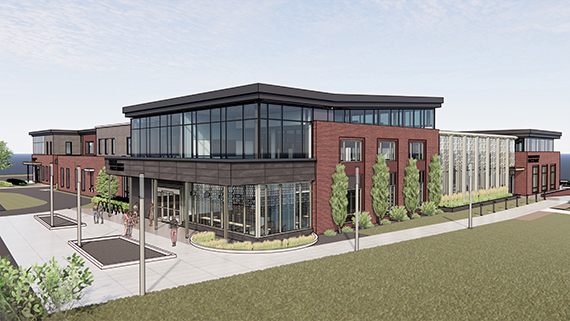 Corporate
Nov 17, 2022
Indianapolis, Indiana – American Structurepoint is honored to provide structural engineering services for a 55,000-square-foot building in downtown Westfield, Indiana, that will house a new library and the Westfield Washington Township Trustee office.
The new facility under construction at the southwest corner of Park and Poplar streets will have about 45,000 square feet for a new expanded Westfield Washington Public Library. The current library, built in 1983 and expanded in 1994 and 2014, has 32,230 square feet for library programming.
The new 2-story library will provide an expanded teen area, large community room, coffee shop, additional parking and an outdoor activity space. The building also will have separate entrances, one for the library and one for the township trustee offices.
American Structurepoint joined with project architect krM Architects and general contractor Meyer Najem to design and deliver the project. A groundbreaking occurred November 17, and construction is expected to last approximately 12-18 months.