American Structurepoint Is Among Healthiest Employers in Ohio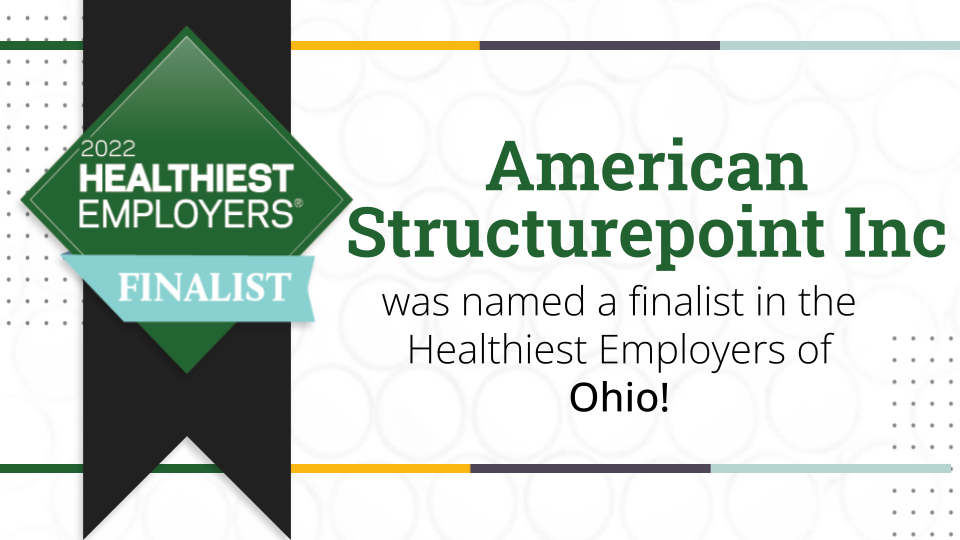 Corporate
Aug 31, 2022
American Structurepoint has been named one of the 2022 Healthiest Employers of Ohio. This award program honors "people-first" organizations prioritizing the well-being of their employees.
Some of American Structurepoint's health and wellness offerings for its employees include:
•Incentives for employees based on their biometric outcomes to lower their healthcare insurance premiums.
•Onsite wellness screenings.
•Unlimited free health coaching and education.
•Reimbursement program for gym/fitness club memberships and fitness tracking devices.
•Monthly wellness challenges to motivate employees to pursue better health.
•An online portal that offers more than 400 free wellness activities and webinars to employees.
The Healthiest Employers program evaluates applicants based on six key categories: culture and leadership, foundational components, strategic planning, communication and marketing, programming and interventions, and reporting and analytics. American Structurepoint now advances to compete in the Healthiest 100 Workplaces in America.