American Structurepoint Achieves Top Workplace Honors in Indiana and Ohio for Second Consecutive Year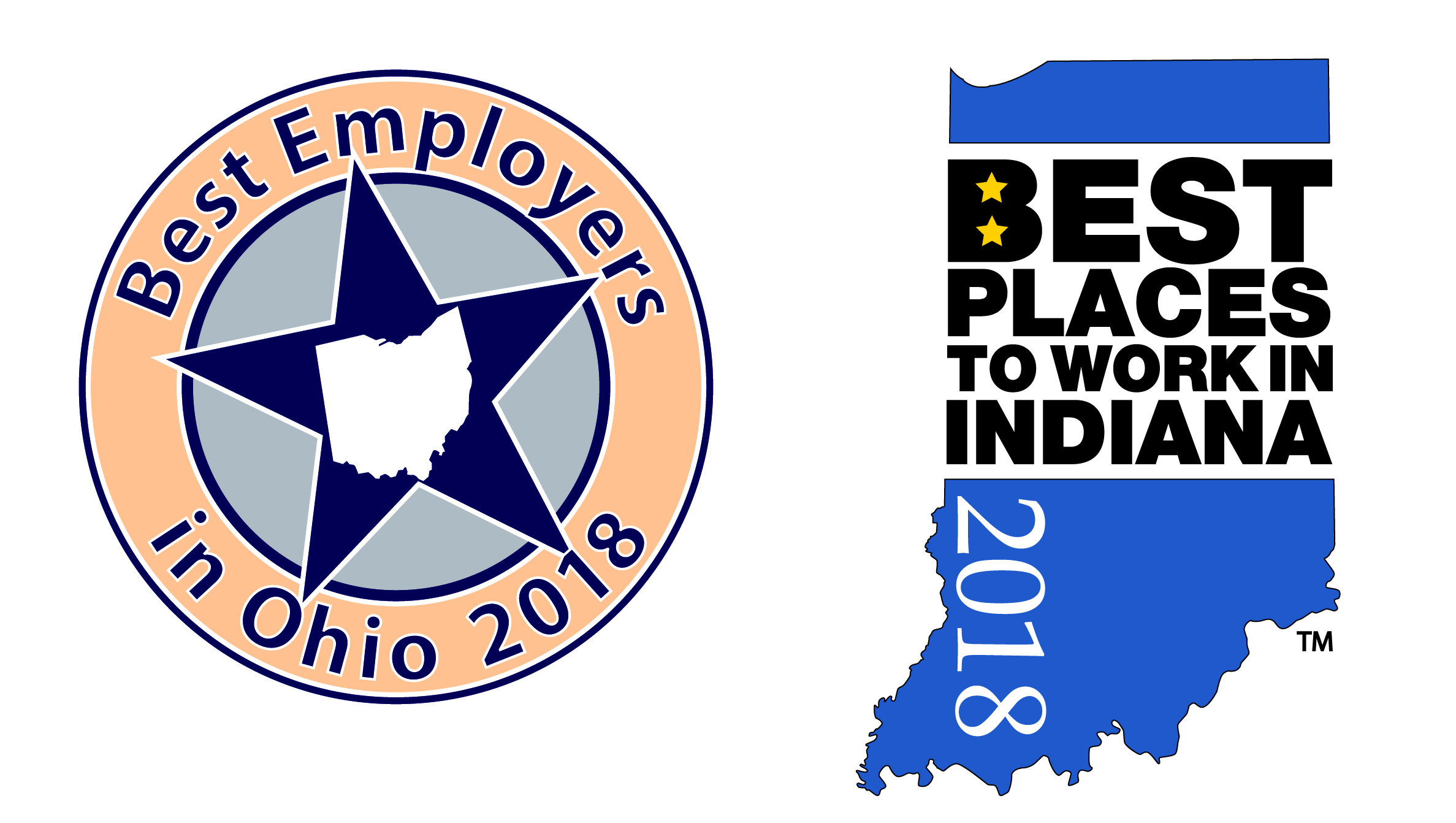 Corporate
Feb 22, 2018
For the second consecutive year, American Structurepoint ranks among the best places to work in both Indiana and Ohio. Our company was recently named among the 2018 Best Places to Work in Indiana and also earned a spot on the 2018 Best Employers in Ohio list.
American Structurepoint President Rick Conner is thrilled about the recognition. "Our staff's commitment to delivering exemplary work for our clients is what makes American Structurepoint such a remarkable company," Conner said. "We specialize in turning our clients' dreams into realities that help shape and grow communities, and making these lists is a wonderful validation of our success."
More about Best Places to Work in Indiana
A record number of Hoosier companies – 125 in total – were named to the 2018 Best Places to Work in Indiana list. American Structurepoint has been named a Best Place to Work in Indiana at least six times in the list's 13-year history and three times in the last four years. Employer reports and comprehensive employee surveys were used to determine the state's top companies. Final rankings will be unveiled at a May 3 awards dinner at the Indiana Convention Center in downtown Indianapolis.
American Structurepoint opened its corporate headquarters in Indianapolis in 1966. We also have offices in Evansville, Fort Wayne, Highland, Jeffersonville, Lawrenceburg, South Bend, Terre Haute, and West Lafayette.
More about Best Employers in Ohio
The Best Employers in Ohio is a statewide survey and awards program designed to identify, recognize and honor the best places of employment in Ohio, benefitting the state's economy, its workforce, and businesses. Final rankings will be released in May. This marks the third consecutive year that American Structurepoint has made this list.
American Structurepoint expanded to Columbus in 1999 and opened a second Ohio office in Cincinnati in March 2016. Our Ohio staff has grown to over 50 experts who work across multiple disciplines to provide innovative solutions to save clients time and money.