PointUp is Proud to Present Take the Lead!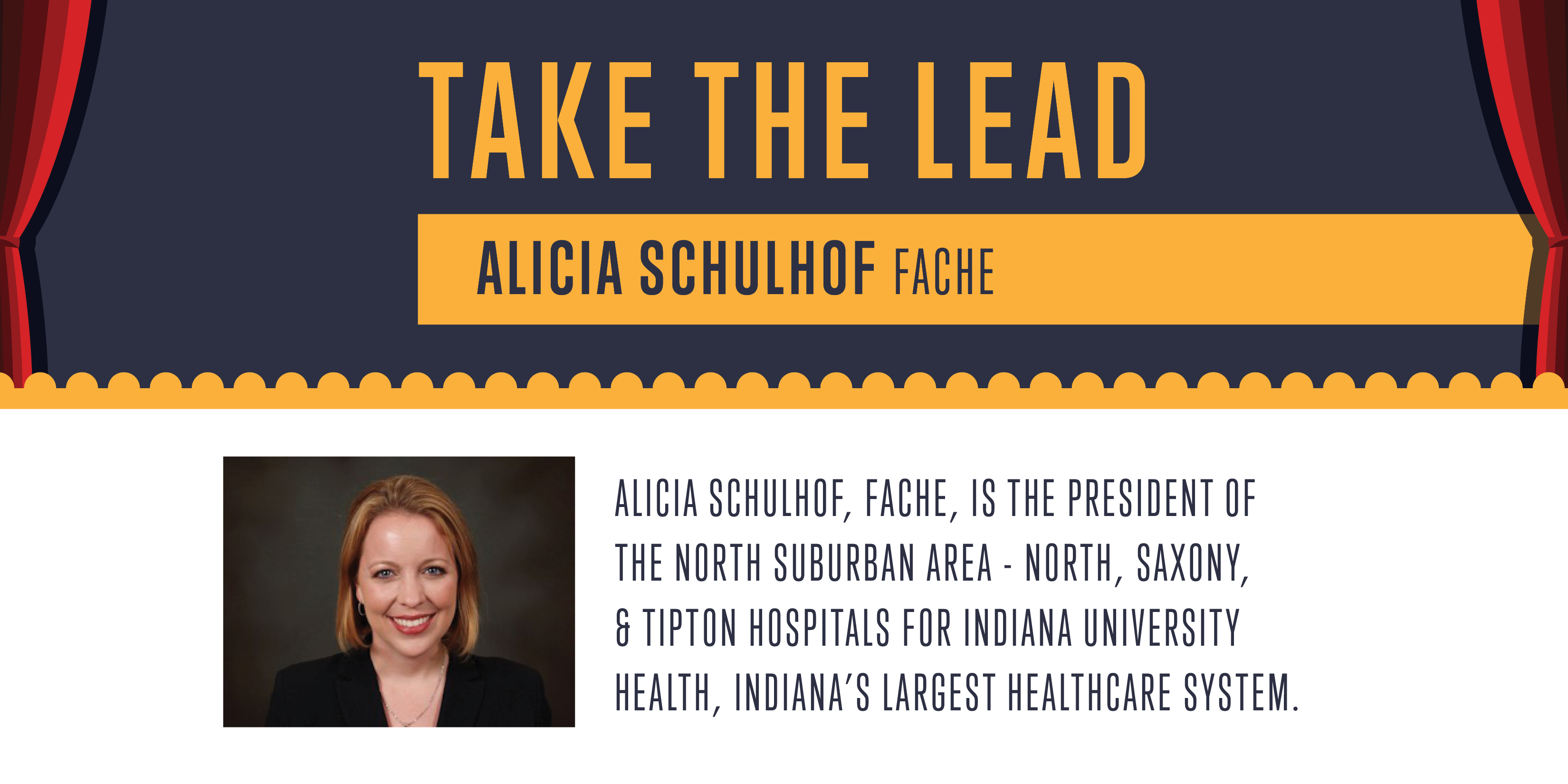 In April, 2012, Alicia joined IU Health as the chief operating officer for Riley Hospital for Children at IU Health, and was promoted to Senior Vice President of Continuous Improvement in March 2013.
Prior to moving back to Indiana, Alicia spent seven years serving as the chief operating officer for Brandon Regional Hospital, a 400-bed adult and pediatric acute care hospital outside of Tampa, Florida. Prior to that she served as associate administrator of Medical City Dallas Children's Hospital in Dallas, Texas, and then associate administrator and ethics and compliance officer for Northside Hospital and the Tampa Bay Heart Institute in St. Petersburg, Florida.
Post-graduation, Alicia joined the Healthcare Company of America in the highly competitive Chief Operating Officer Executive Development Program.
Alicia earned her BS in biology at Purdue University, and her masters in healthcare administration from Indiana University.
Alicia is a Fellow with the American College of Healthcare Executives, and past board member of the Tampa chapters of the Make-A-Wish Foundation and the American Cancer Society. She is an active member and president of the Board of Directors for the Ronald McDonald House of Indiana, board member for March of Dimes of greater Indiana, and Boys & Girls Club of central Indiana. She previously served as adjunct professor for the MHA program at the Richard M. Fairbanks School of Public Health at Indiana University – Indianapolis.
Alicia and her husband, Patrick O'Connor, reside in Fishers, IN with their four children: Zach, Joshua, Bryce and Emily.